Flourish Journal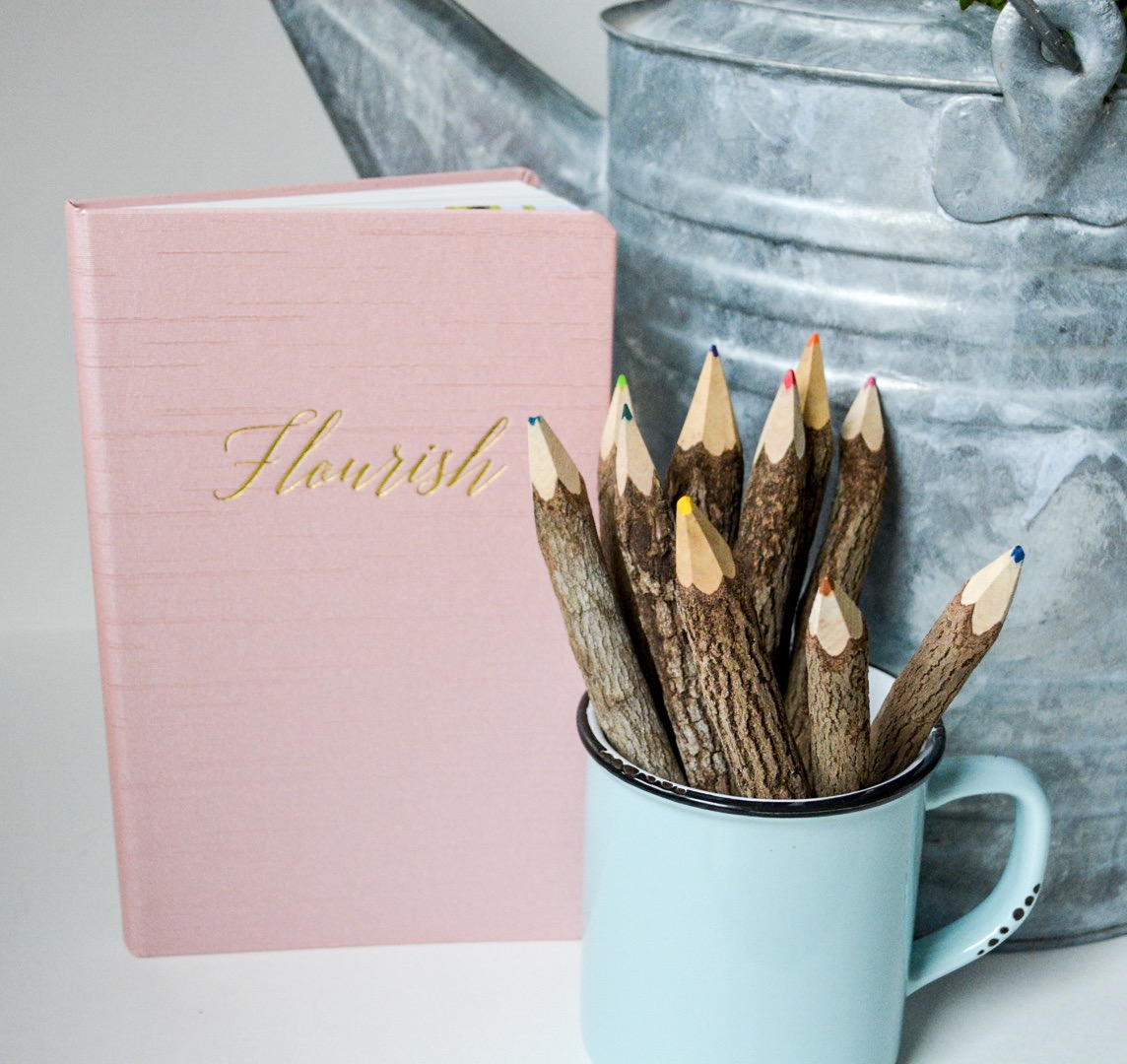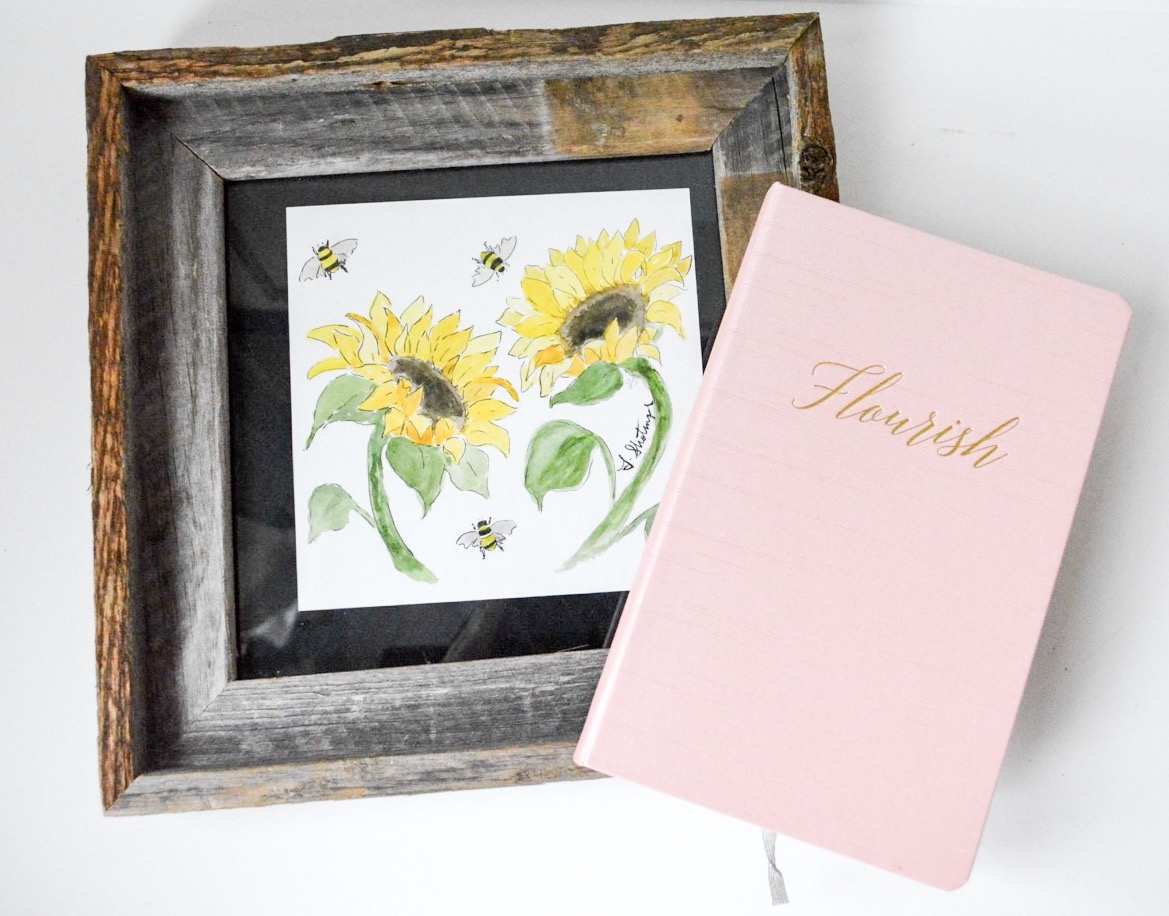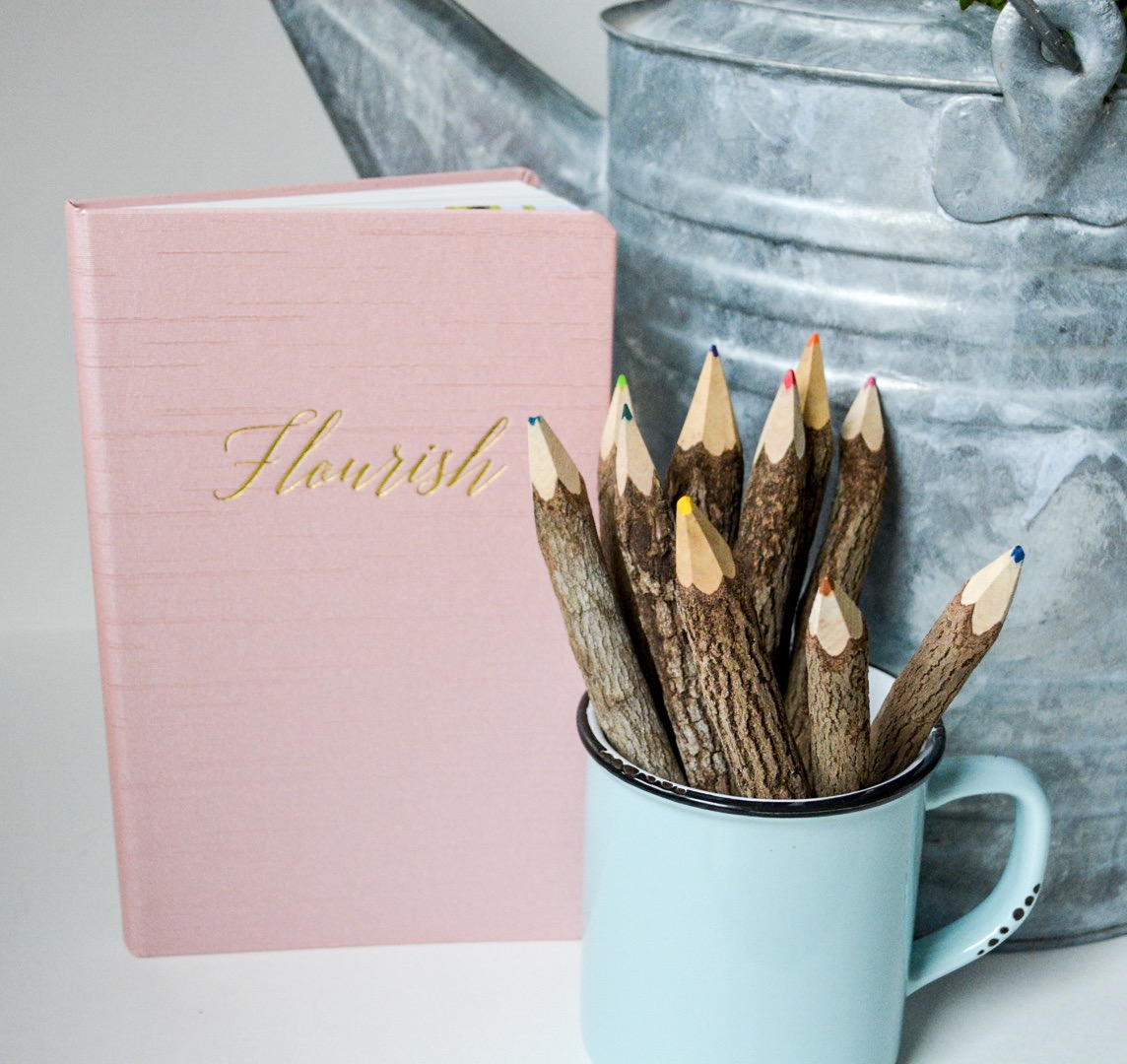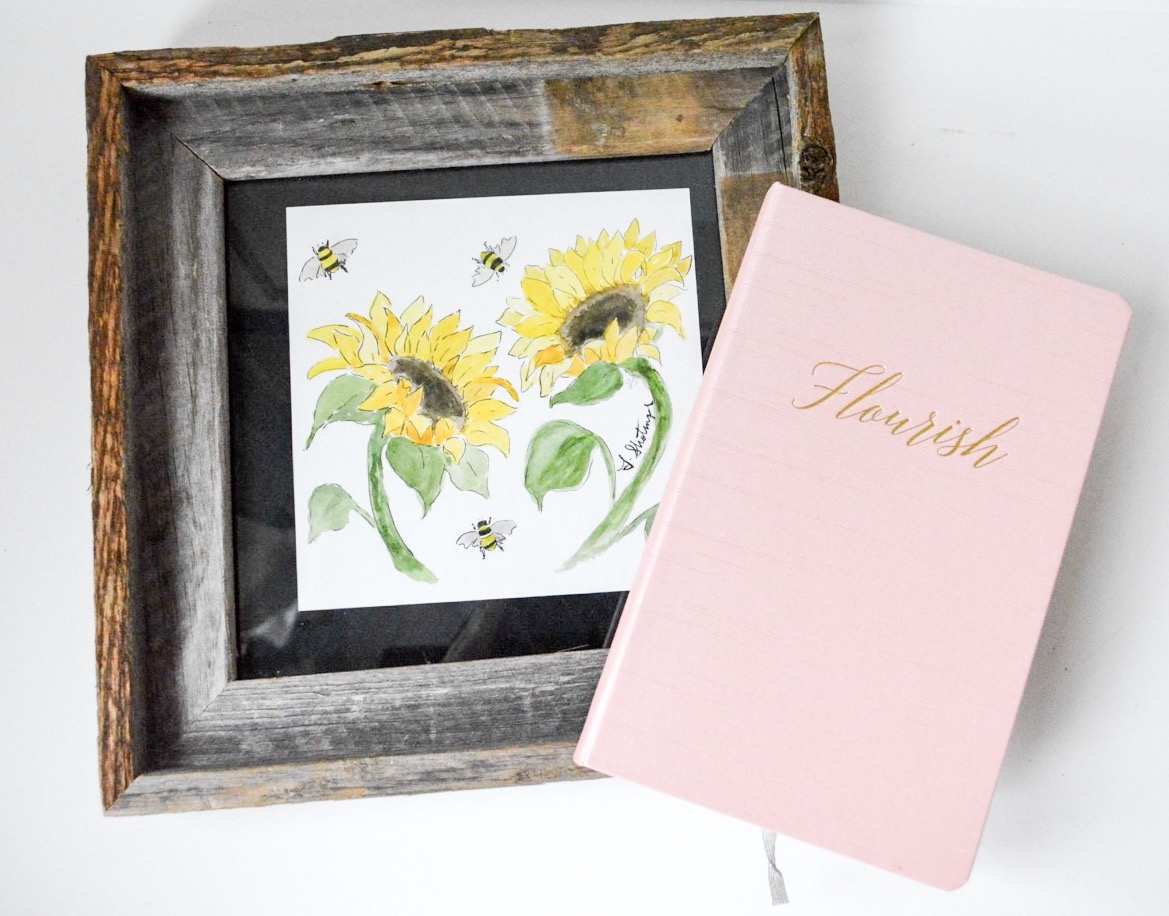 Flourish Journal
This 8.25"x 5" lined hardcover notebook is perfect for writing down all the great ideas that pop into your head. The custom designed pattern is inspired by the our love of sunflowers and the words from Psalm 92 12-13.
Note from the artist
There is a lot we can learn from sunflowers.
As sunflowers grow, they open their faces towards the sun. When we turn our faces to the sun, the darkness casts its shadow behind us. Although the sun is always present, it cannot shine on us if we are turned away. We need the sun in order to thrive because we cannot live without light. Just like flowers need the sunlight, we need God's light through His son to flourish and grow. We look toward the light through thankfulness and worship, in order to truly flourish.
The bees in the pattern represent the Holy Spirit because we thrive though His pollination and truth. He buzzes all around us, providing peace as we allow Him to move in us.
The pink paint splotches are God's beauty sprinkled throughout our lives. Through Christ's nourishment, we will not only flourish and grow but we will see sprinkles of God's beauty and blessing no matter our circumstances. God's beauty is both in the seen and unseen realms. It will be shown to us as we seek His face, allowing the Holy Spirit to pollenate our hearts. Lastly, sunflowers grow together in great volumes. Often, there are fields of sunflowers that are all growing in close proximity to each other. As those who are seeking the Son, we are called to commune and grow with our brothers and sisters in Christ.